I'm sure I have seen the work of
Donna Wilson
around, researching craft blogs means that I see a lot of craft - but today I went to her blog and had a read and look at her work. Love it!
Here are some examples from her website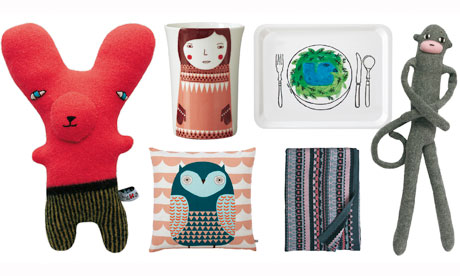 Part of my research has been looking at how indie crafters manage the transition from small business/hobby to becoming big businesses. The article on Donna Wilson in
The Guardian
seems a perfect example of a designer starting off small, believing in their product and how they then approach filling large orders with big homewares companies without sacrificing their principles.
Another blog post which caught my attention today was that by
Hobby Princess
regarding big multi-national companies like Pepsi, Wal-Mart dealing with an increase by consumers in online sales. The move to online sales, I think is linked to consumers wanting more choice and an increased awareness in buying from independent retailers. This has been an area of change in which the big retailers will not be able to compete with.